Your Frequent
Flour Points
No points earned yet on current order.
Log in to see your
current Frequent Flour point balance.
Links QRCode
Follow us on:
Read our Blog:
The Rye Baker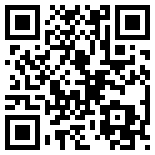 Gift Certificate FAQ
When problems occur.
For any queries regarding the Gift Certificate System, please contact the store by email at info@nybakers.com. Please make sure you give as much information as possible regarding the issue so that we can fully address the problem.
Copyright © 2022
The New York Bakers
Robert Weeks Design
Product descriptions of non-NYB flours originate with the manufacturers and are solely used to identify product being sold.
The New York Bakers purchases professional flours in large quantities, repackages them and passes the savings onto you, our customers.