Your Frequent
Flour Points
No points earned yet on current order.
Log in to see your
current Frequent Flour point balance.
Links QRCode
Follow us on:
Read our Blog:
The Rye Baker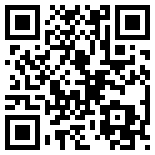 Our Inventory Liquidation is Over and We're Taking a Rest
(Watch This Space)
After 12 years of offering professional ingredients in consumer-sized packaging, we've come to recognize that it's time for a change. The pandemic, rising shipping costs and the loss of our lease has motivated us to rethink our business model. Starting October 1, The New York Bakers will concentrate on consulting to the trade, as well as offering a curated list of professional ingredients in trade-sized packaging, typically 40- to 50-pound bags. We will no longer carry perishables, such as fresh yeast, nor do our present plans envision carrying supplies – although that could change.
I also personally like to thank all of you for your continuing support. It's been a great 12 years since The New York Bakers opened its virtual doors, and we deeply appreciate your business.
Thank you for everything,
Stan Ginsberg
Proprietor, The New York Bakers
Author, Inside the Jewish Bakery and The Rye Baker
Copyright © 2021
The New York Bakers
Robert Weeks Design
Product descriptions of non-NYB flours originate with the manufacturers and are solely used to identify product being sold.
The New York Bakers purchases professional flours in large quantities, repackages them and passes the savings onto you, our customers.