Your Frequent
Flour Points
No points earned yet on current order.
Log in to see your
current Frequent Flour point balance.
Links QRCode
Follow us on:
Read our Blog:
The Rye Baker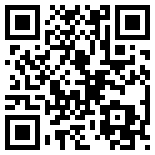 About Us
THE NEW YORK BAKERS was started in 2009 by a home baker, for home bakers.
Our goal is to provide hobbyist bakers everywhere with top quality, hard-to-find ingredients, supplies and equipment, in useful quantities at fair prices.
To do that, we buy in bulk from commercial distributors and repackage those same products you can buy at retail – and some you can't – into smaller, consumer-friendly sizes. Our packaging may not look pretty, but the contents are the real deal. We understand that our credibility and integrity are on the line with every order we ship, and we're in business for the long haul.
Here are a few of the things that set us apart:
You won't find flours that contain bromates or other industrial conditioners, and, with a very few exeptions (first clear flour, cake flour) we don't sell bleached flours. We disclose fully any bleaching or chemical additives contained in any of our products.
We won't sell you overpriced prepackaged mixes that reflect our taste preferences, not yours. We'd rather sell you the ingredients, give you the recipes, and encourage you to make something that's uniquely yours.
We guarantee everything we sell. If it's not as promised, return it within 30 days of purchase for a full refund, including shipping.
In the event of damage during shipment, please contact us via email within 10 business days of receipt and include photos of the damage for immediate replacement of the damaged item. Claims submitted after the deadline cannot be honored.
I invite you to come inside and have a look around. If there's something you want that you don't see, or something we can do better,please let us know.
Stan Ginsberg,
Proprietor
Copyright © 2023
The New York Bakers
Robert Weeks Design
Product descriptions of non-NYB flours originate with the manufacturers and are solely used to identify product being sold.
The New York Bakers purchases professional flours in large quantities, repackages them and passes the savings onto you, our customers.