Your Frequent
Flour Points
No points earned yet on current order.
Log in to see your
current Frequent Flour point balance.
Links QRCode
Follow us on:
Read our Blog:
The Rye Baker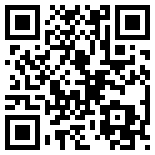 Resources
This page contains an ever-changing and expanding collection of links we like, all related to the art of baking outstanding breads, cakes, pastries and cookies. The contents are purely subjective and entirely subject to my whims and interests and are far from a definitive reference. Hope you enjoy them.
Want more info on ingredients and equipment? Here it is.
Books
For a gallery of books we like, take a look at the NYB BookShelf.
Recipes (pdf Download)
German Farmhouse Rye (Bauernbrot)
Brazilian Tapioca Bread (Beiju)
Russian Buckwheat Pancakes (Blini)
Neapolitan Pizza Dough (Vera Pizza Napoletana)
Sour German Rye (Sauerteig Roggenbrot)
Enriched Bread/Roll (Vienna) Dough
Swedish Beer Limpa (Vortlimpa)
Videos
How to Braid a High Four-Strand Challah
How to Braid a Six-Strand Challah
French Master Baker Jacques Mahou demonstrates shaping of French regional loaves. - long, but deserves multiple views!
Video index of classic French bread shapes. - great resource!
La Passion de Pain - modern French baker and how it was done before machinery
German Rye Bread - hand kneading and wood-fired oven
Hot Bagels (Brooklyn, circa 1965) - a beautiful piece of retro baking history
Montreal Bagels Start to Finish at St. Viateur Bakery
Hand-Rolling Bagels at 100 Dozen an Hour ... Unbelieveable!
An 88-year-old Hungarian grandma stretches strudel dough
King Arthur Professional bakery videos - King Arthur put together a series of videos that feature Jeffrey Hamelman demonstrating how to mix, shape and score hearth breads. These vids are must viewing for all dedicated home bread bakers.
Blogs We Like (In no particular order):
The Fresh Loaf is probably the best-known and liveliest baking site on the Internet, with a wide following of hobbyist primarily bread bakers. It offers a wealth of recipes, baking-related information and a large core of experienced bakers who unstintingly offer help on virtually every baking-related topic imaginable.
BetterBaking.com. Through her experience as a professional baker and pastry chef, Marcy Goldman has built a very strong reputation on her adaptations of traditional recipes for American kitchens.
Rose Levy Beranbaum has built a very solid and well-deserved reputation for the precision of her recipes and the encyclopedic knowledge of ingredients and techniques.
The Artisan focuses on Italian baking and cuisine, but the section "Bread Basics" provides a wealth of detailed information on flours - especially European flours - yeast, and other bread baking ingredients and techniques.
Joe Pastry, a cooking and baking jack of all trades, writes one of the most engaging baking blogs on the Internet, touching not only on technique and ingredients, but also the chemistry, physics and history of baking.
CakeJournal. If you're into cakes, this is the place to go.
Joy of Baking is another blog that offers a wealth of information on every aspect of baking, especially for hands-on home bakers.
Wild Yeast is a great baking blog focused mainly on sourdoughs.
Sourdough Companion is an Australian blog for lovers of wild-yeast leavened breads.
Weekend Bakery, an engaging blog filled with great information and photographs.
Copyright © 2023
The New York Bakers
Robert Weeks Design
Product descriptions of non-NYB flours originate with the manufacturers and are solely used to identify product being sold.
The New York Bakers purchases professional flours in large quantities, repackages them and passes the savings onto you, our customers.