Your Frequent
Flour Points
No points earned yet on current order.
Log in to see your
current Frequent Flour point balance.
Links QRCode
Follow us on:
Read our Blog:
The Rye Baker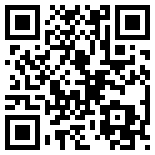 Care & Use
A Great Baking Stone
Your new baking stone is made from cordierite, an FDA-approved industrial refractory material used in commercial deck ovens. Our cordierite baking stones will resist thermal shock (i.e., cracking when cold water hits a hot stone) to temperatures in excess of 2300°F/1250°C, and possess both superior heat conduction and heat retention properties. With the proper care and treatment, your new stone will give you years, if not decades, of service.
To use and care for your NYB Baking Stone:
Unwrap the stone and rinse it thoroughly under running water to remove any dust, residue and loose cordierite particles.

Place the stone in a cold oven and heat it to the oven's maximum temperature, typically 500-550°F/260-290°C for 60-90 minutes, then turn off the oven and let it cool down slowly. Your stone is now ready for baking.

Over time, your stone will develop stains. To remove them, use a scraper to carefully dislodge any burned-on material and, if possible, run your stone through your oven's self-clean cycle, or hold at maximum temp for 1-2 hours.

If necessary, rinse the stone with plain water to remove surface stains and debris. NEVER, under any circumstances, use soap, detergent or oil on your stone, as they will soak into the cordierite and render it unfit for baking.
NYB Bagel Boards
Your new bagel boards are made from aromatic Western white cedar, which is naturally resistant to mold, rot and insects; and jute, a natural fiber. These boards are a shorter version of the boards that the old-school New York bakers used to make sure that their bagels baked evenly and didn't come out of the oven with flat bottoms.
To use and care for your NYB Bagel Boards:
Wet the boards thoroughly, especially the jute fabric side.

After you boil your bagels, put them down on the fabric side. If you top your bagels, apply the topping and then arrange the bagels seed-side down.

Put the boards directly on your stone, making sure you leave one board's width on one side so you have flipping room. Bake the bagels at 450-475°F/ 230-245°C for 3 minutes.

Use a pair of pliers, hot pad or oven mitt to grip the board and flip the bagels upside down (or right-side up) directly onto your stone or other baking surface. Bake for another 12-15 minutes, until they reach desired color.

After use, rinse the boards well with plain water, let them air dry for 24 hours and store in a cool, dry place.
Copyright © 2023
The New York Bakers
Robert Weeks Design
Product descriptions of non-NYB flours originate with the manufacturers and are solely used to identify product being sold.
The New York Bakers purchases professional flours in large quantities, repackages them and passes the savings onto you, our customers.