"An instant classic" -- Peter Reinhart
Order from:
or an independent bookstore near you
Your Frequent
Flour Points
No points earned yet on current order.
Log in to see your
current Frequent Flour point balance.
Links QRCode
Follow us on:
Read our Blog:
The Rye Baker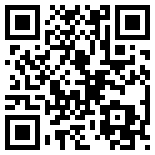 Reviews
---
NYB Craft Flour Type 65
Good stuff, makes excellent baguettes and bread. It is not my skill that makes good bread, but the f...
Date Added: 01/30/2018 by Christopher Doherty
---
NYB Rågsikt Rye-Wheat Blend
A very tasty flour that makes a lovely moist and chewy loaf. We will be buying this again!

I use...
Date Added: 01/27/2018 by Heidi Hoerman
---
Bay State Coarse Rye Meal
Made excellent pumpernickel bread. arrived all the way to New mexico in four days. Fresh product and...
Date Added: 03/03/2012 by Alan Hill
Copyright © 2021
The New York Bakers
Robert Weeks Design
Product descriptions of non-NYB flours originate with the manufacturers and are solely used to identify product being sold.
The New York Bakers purchases professional flours in large quantities, repackages them and passes the savings onto you, our customers.