Your Frequent
Flour Points
No points earned yet on current order.
Log in to see your
current Frequent Flour point balance.
Links QRCode
Follow us on:
Read our Blog:
The Rye Baker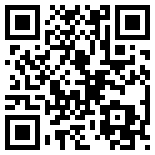 Unsubscribe from our Newsletter
We're sorry to hear that you wish to unsubscribe from our newsletter. If you have concerns about your privacy, please see our
privacy notice
.
Subscribers to our newsletter are kept notified of new products, price reductions, and site news.
If you still do not wish to receive your newsletter, please click the button below. You will be taken to your account-preferences page, where you may edit your subscriptions. You may be prompted to log in first.
Copyright © 2023
The New York Bakers
Robert Weeks Design
Product descriptions of non-NYB flours originate with the manufacturers and are solely used to identify product being sold.
The New York Bakers purchases professional flours in large quantities, repackages them and passes the savings onto you, our customers.